In Spring of 2021, Marion with Sister Jane, formed a new Louisville-based trio with guitarist Chris Fargen called The Weeping Pints.  The new group features pub-inspired music of the British Isles as well as Marion's originals.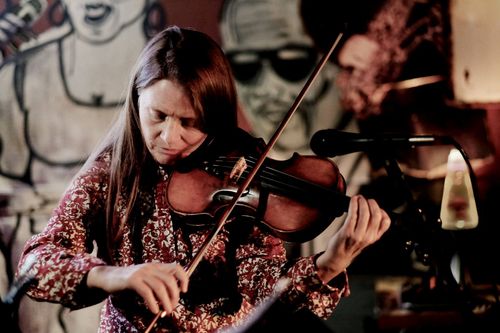 Jane  Halliday (janehalliday@youtube.com) is a versatile musician with extensive performance experience in a variety of musical genres. She studied violin with Paul Kling, Philipp Naegele, Peter McHugh, and Timothy Baker, and has performed with orchestras and ensembles throughout Kentucky. She has a B.A. in English from Smith College, and a B.M. in music performance and an M.A. in Humanities & Civic Leadership, both from the University of Louisville.  Jane has a rich background providing support to artists such as Stevie Wonder, Josh Groban, Smokey Robinson and Rachel Grimes, played many shows for the Broadway series at the Kentucky Center for the Arts, and currently serves as Artist-in-Residence at Christ Church Cathedral in Louisville KY. She also has an avid interest in "early music" which she has pursued over the years as a vocalist, a baroque violinist and as a viola da gambist, through study and performance with various early music ensembles.  
Besides her work as a classical musician, Jane is a superb jazz violinist specializing in "gypsy jazz"which honors the music of Django Reinhardt and Stephane Grapelli. She is an original member of Swing '39, an ensemble devoted to this unique genre of swing jazz.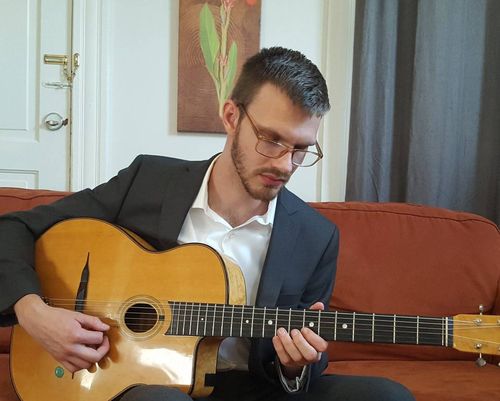 Chris Fargen specializes in acoustic guitar and improvisation. He primarily plays gypsy jazz, traditional Irish, and bluegrass. In 2019 he released an album with Louisville duo group Django Sweetheart. He regularly performs as a member of Swing '39 and Croghan's Crossing.
Marion is joined in Philly-based Trickster Sister by Sister Jane Halliday on violin, banjo uke and backing vocals, and by Donna Bostock on bass, percussion, and backing vocals.